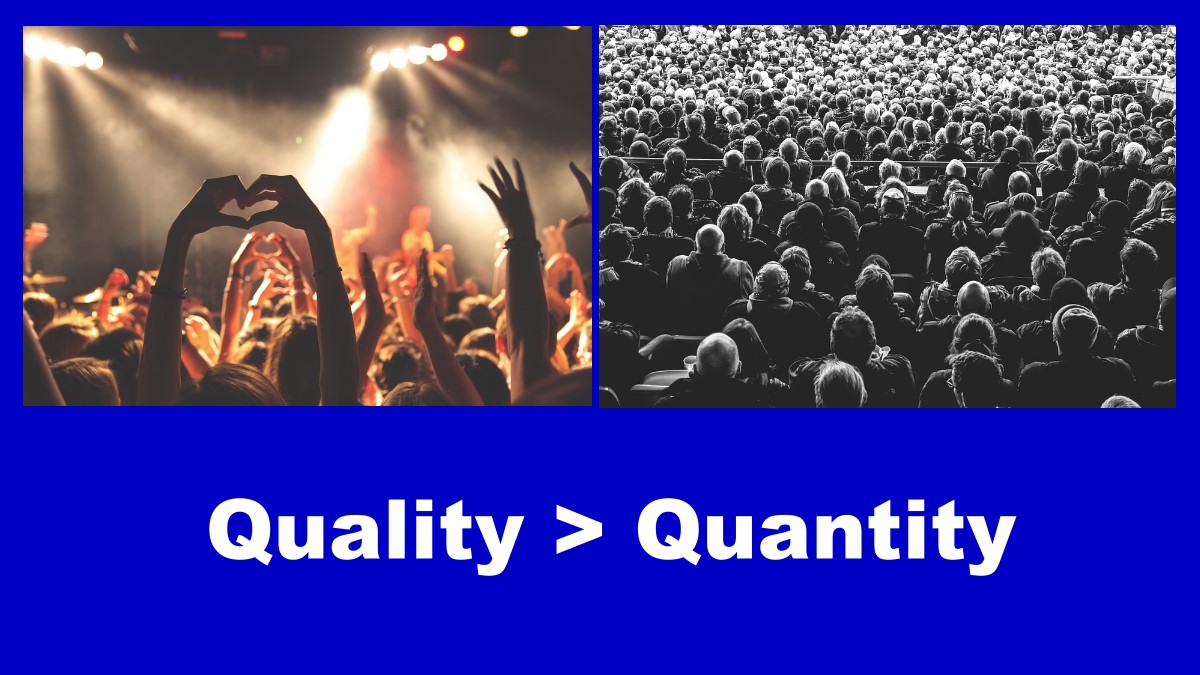 Because a variety of social media platforms have shown some serious staying power over the years and have distinguished themselves beyond  others — Facebook, YouTube, Twitter and Instagram being the most obvious of these — there's been some pretty consistent focus on the sometimes outlandish audience numbers that some brands (and even individuals) have been able to amass. Millions of followers on Twitter or Instagram . . . millions of likes on Facebook, and so on.
I'd imagine it really can be exhilarating to be able to see concrete results of such widespread interest on a daily basis. Exhilarating . . . but not essential. And often, those numbers don't tell the REAL story. It's now commonplace knowledge that audience numbers can and often are manipulated. Ever look at an Instagram or Facebook account boasting a supposed legion of millions and see that many of their posts generate a surprisingly small number of LIKES or SHARES? Pretty often, that's your evidence.
More recently, we've been seeing various takes on how you really don't NEED an enormous social media audience to succeed (a notion that I believe was first espoused by author Kevin Kelly some time ago, as evidenced right here) and it's actually TRUE. Amassing a lot of Facebook "likes" for your business page does have some tangible benefits — more efficient advertising being among them — but it really IS the level of engagement of the audience that drives the metrics that matter most.
It's just not possible to be all things to all people. Some pretty high profile brands have found that out the hard way.
By focusing social media content on that mythical but important intersection of that which most accurately reflects your brand and your core audience's interest, regardless of whether or not your brand is a large or small, local or international, in manufacturing or service-related, your content can't help but be more interesting and relevant to your audience. This will, in turn, lead to more engagement. Since most platforms use a built in algorithm to reward content that engenders engagement by pushing it more aggressively into their various feeds, this will lead to more exposure . . . which of course creates still more engagement and an expanding (while still RELEVANT) audience.
These will be your TRUE customers or clients down the line.