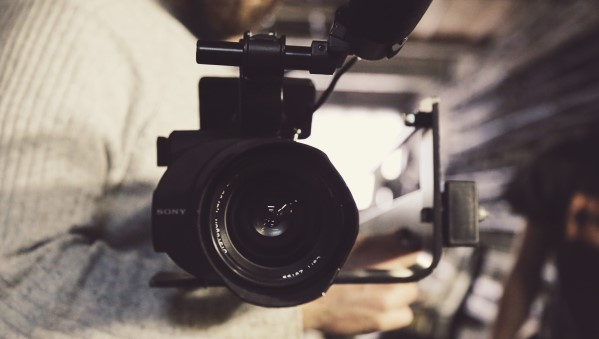 Just take a casual look at virtually any social media platform and it becomes obvious. Video is making up an ever-increasing portion of marketing communication content. It's a trend that is very likely to continue, largely because, for the most part, it's giving consumers what they want. According to this Forbes study, a full 43% of consumers want to see more video content in the future vs. 29% wanting to see more written content. (uh-oh!).
For businesses of all sizes, capturing quality video has never been easier. A huge percentage of YouTube content is created with just a smart phone and every succeeding generation of them seems to be able to perform all the more impressively in this area. Sure, using an actual HD video camera will almost certainly yield better results, but that improvement is often inconsequential if the content is on point.
And video content is VERSATILE. You can use it for instructional purposes, as well as for marketing. If you're selling online, video can appear on your landing page (likely making that landing page more effective in the process). And, as we all see nearly every hour of every day, video can be readily employed in many social media platforms. 
A big stumbling block for many is the awkwardness they feel when in front of the camera. I know I feel it. While it's always best to try and associate yourself as the face of your business/brand (assuming it really IS your business or brand), there are a few ways around being on camera (or at least being FRONT AND CENTER on camera) and still produce quality video content. 

This recent article in Entrepreneur magazine provided some very actionable workarounds for those business owners or marketers who feel less than at-home in front of the camera.


Among the suggestions . . .  the Talking Head approach, where you appear in the upper left (or right. . .your choice) corner of the screen to narrate. While you're still on camera, your image will be smaller and you'll be taking up a lot less real estate, so you'll likely feel a little less self-conscious.
For content relating to more academic pursuits or lending itself to a "How to" approach, "explainer" videos using cartoons can often be an effective and engaging  way to go. You can also take this approach up a notch, with the right resources, and create cartoon characters that bear a strong resemblance to the business owner or employees for a more personal touch. 
Probably the easiest but most "hit and miss" approach is to use stills connected together to form a video. Since most businesses have at least some content in their photo library, this is often an appealing way to go, but the end result can easily misfire if the still images aren't compelling enough, the narration is poorly sequenced or the overall story line just isn't that well thought out or relevant to viewers. 
BOTTOM LINE: While nearly all of us feel at least a little awkward in front of the camera, it's worthwhile to try and overcome that feeling. Barring that, try and use some of these alternative approaches and set aside time regularly to come up with compelling ways to use video in your marketing communication mix. 
Questions on how to work video into your own marketing mix? email me at Jon@JonFLee.com