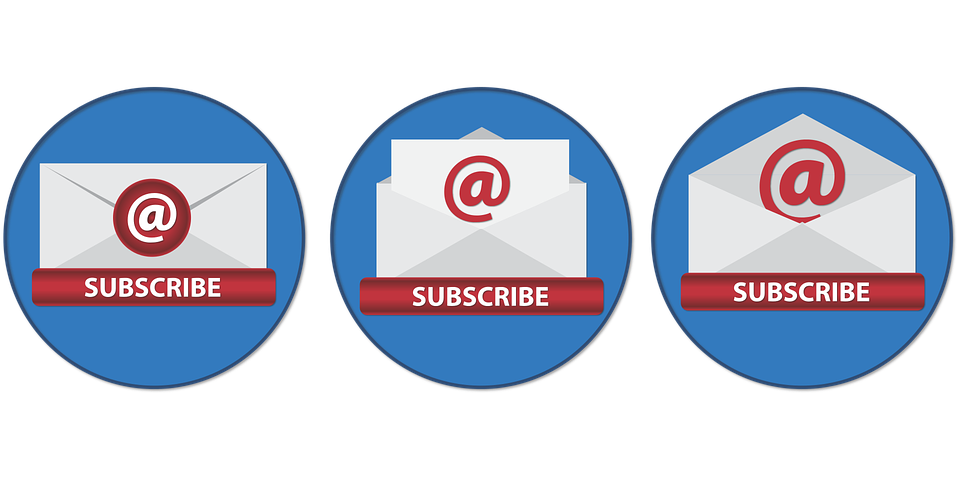 With so many different social media platforms to worry about and more almost certainly to be added in the future, it's a little easier than it should be to lose enthusiasm for putting a lot of effort into email marketing. The seemingly immediate response. . . that sense of community . .  it can become a low-grade addiction, though an admittedly beneficial one. 
By contrast, email doesn't really offer that same kind of immediate gratification. Sure, you get a sense of accomplishment by crafting and sending off a well-crafted marketing piece to your conscientiously compiled (and well-segmented) list. Sure, you'll get responses from time to time. But that sense of immediacy isn't quite there in the way. No refresh button leading to an ever-increasing tally of likes and emoticons. More likely you'll be gauging your impact with analytics. 
Regardless,  it should be the end game of nearly every marketer to get their respective communities onto their email list for some very compelling reasons. Among them . . . . 
Your ACTUAL social media audience is in no way equivalent to your fan base.  The efficacy of emails tends to rise and fall on the quality of your content and the focus of your list(s). While this is largely true for other platforms, there are substantial differences. For example, Facebook's algorithm pretty much guarantees that a relatively small percentage of your page's community is even likely to SEE a given post. Crafting content that fosters engagement (and even better RAPID engagement) will definitely help push you up the feed, but you won't get anywhere near 100% delivery. 
Those platforms are NOT your real estate. You're only "renting".  Facebook (and the other platforms) are the true "landlords". Facebook isn't going anywhere anytime soon and likely neither is your FB audience, but they do own the land on which your business page sits and can decide what fair and reasonable use. We've all heard — or experienced firsthand — a situation where seemingly unobjectionable content has been pulled from view under the guise of being "inappropriate". While it's certainly good and understandable why all platforms have their standards, because it's not generally a Oz-ish person behind a digital curtain making the determinations, a lot of inaccuracy can result. And when it does, your indignation is likely to go only so far. 
Getting too "salesy" will likely get you punished on social media.  No, not in the traditional sense, of course. While regularly putting quality content out there certainly gives you the right to go for blatant promotion from time to time, it's important to remember that ENGAGEMENT is a powerful driver in the feed. While those on your email list may not be vocal, they're likely to have signed up in the first place to receive promotional content. By contrast, most people on social media are NOT there to buy and Facebook KNOWS this. Because content that's more transparently promotional doesn't lend itself to engagement, its momentum in the feed suffers. 
The bottom line? While putting out quality content across a variety of relevant social media channels is a vital activity and not likely to become any less so any time soon, social media efforts should not displace email marketing. Your "community" is your community and should be treated such. Throwing some blatant promotion into the mix from time to time is both appropriate and likely expected,  but it should nearly always be a priority to get the members of that community onto your email list.